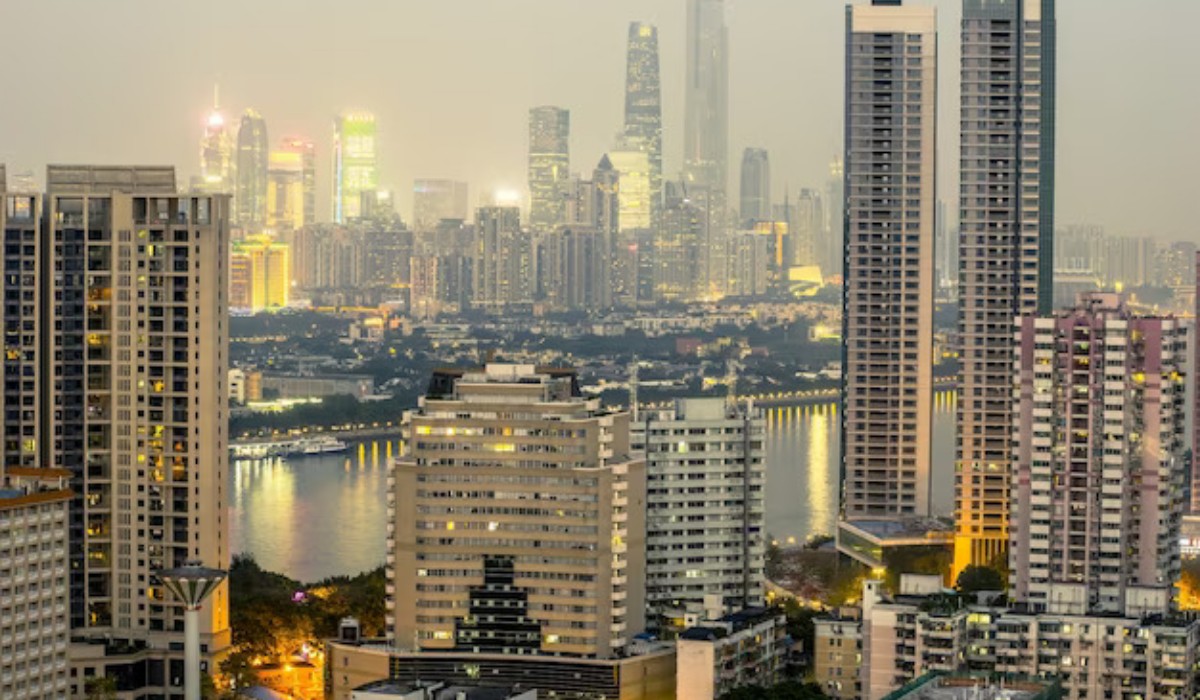 Listen to this Article
Thane, a vibrant city in Maharashtra, presents a multitude of options when it comes to real estate projects. As exciting as this may sound, it can also be an overwhelming experience, given the abundance of choices available. To ensure that your investment is a wise one and that you find a home that perfectly matches your needs and preferences, it is essential to consider specific factors. In this comprehensive guide, we will delve into the crucial elements that you should take into account when shortlisting your dream property in Thane.
1. Location: The Cornerstone of a Perfect Home
The location of a real estate project holds paramount importance. Thane boasts various neighborhoods, each with its unique advantages. While exploring options, prioritize projects situated in areas that offer easy access to essential amenities such as schools, hospitals, shopping centers, and transportation hubs. Moreover, consider factors like neighborhood safety, proximity to recreational spaces, and the potential for future development and infrastructure enhancements. By choosing a well-connected and thriving location, you can elevate your lifestyle and enjoy convenience in your daily routine.
2.Developer Reputation: Building Trust and Confidence
The reputation and track record of the real estate developer behind the project play a significant role in your decision-making process. Before making any commitments, conduct thorough research on the developer's history, completed projects, and customer feedback. Look for developers renowned for their commitment to quality construction, timely delivery, and transparent dealings. Investing in a project by a reputable developer ensures a smooth and reliable home-buying experience, instilling confidence in your decision.
3. Design and Architecture: Aesthetics Meets Functionality
The design and architecture of a project contribute immensely to its overall appeal and functionality. Seek out projects with well-planned layouts that optimize space utilization, natural lighting, and cross ventilation. Consider design elements that enhance the aesthetics and create a harmonious living environment. Features such as spacious balconies, smart storage solutions, and efficient floor plans can significantly enhance your daily living experience, making your home truly your dream abode.
4. Amenities and Facilities: Elevating Your Quality of Life
Evaluate the range and quality of amenities and facilities provided within the project. Modern residential projects often offer a plethora of amenities catering to residents' diverse lifestyles. Look for features such as a clubhouse, swimming pool, fitness center, landscaped gardens, sports facilities, children's play areas, and dedicated security systems. These amenities not only enhance your quality of life but also provide opportunities for recreation, relaxation, and community building within the project.
5. Construction Quality: Building for the Future
The construction quality of a project is of utmost importance for long-term durability and maintenance. Inspect sample apartments or completed phases to assess the construction quality, materials used, and attention to detail. Opting for a well-built project ensures structural integrity, minimal maintenance requirements, and long-lasting value. Consider projects constructed by reputed builders with a proven track record of delivering high-quality projects, providing you with peace of mind and confidence in your investment.
6. Legal Compliance: Ensuring a Secure Investment
Ensure that the project has obtained all necessary legal approvals and clearances from relevant authorities. Legal compliance ensures that the project meets the required regulations and minimizes the risk of legal complications in the future. Verify the project's adherence to local building codes, environmental norms, and necessary certifications to ensure a hassle-free and legally secure investment. By doing so, you protect yourself from potential pitfalls and safeguard your investment.
7. Legal Compliance: Ensuring a Secure Investment
Consider the pricing and affordability of the project within your budgetary constraints. Evaluate whether the prices are justified by the amenities, location, construction quality, and future prospects. Additionally, inquire about the payment plans, financing options, and any additional charges or fees involved. It's essential to strike a balance between your financial capabilities and the value offered by the project. Thoroughly analyze the cost-benefit ratio to ensure that your investment aligns with your financial goals.
8. Resale and Rental Potential: Future-proofing Your Investment
Analyzing the resale and rental potential of a project is crucial if you plan to invest for future gains or use the property as a rental asset. Factors such as location, connectivity, amenities, and infrastructure developments influence the property's appreciation and rental demand. By assessing these factors, you can gauge the long-term investment potential and ensure a favorable return on investment. A property with high resale and rental potential ensures that your investment continues to generate value in the years to come.
9. Builder's Track Record: A Legacy of Trust
Evaluate the builder's track record in terms of project delivery, quality of construction, and adherence to timelines. Look for builders with a proven history of successfully completing projects, as this ensures that your investment is in safe hands. A reliable builder instills confidence and minimizes uncertainties associated with project completion and handover, allowing you to make a well-informed decision.
10. Infrastructure Development: Paving the Way for Growth
Assess the ongoing and proposed infrastructure development in the vicinity of the project. Infrastructure improvements such as road expansions, metro connectivity, and upcoming commercial or business hubs can have a positive impact on the property's value and overall livability. By investing in a project located in an area with promising infrastructure development, you position yourself for future growth and potential appreciation of your property.
11. Surrounding Environment: Tranquility and Serenity
Take a close look at the surrounding environment of the project. Consider factors such as noise levels, pollution, green spaces, and views. A serene and well-maintained environment adds to the overall ambiance and livability of the project. Ensure that the project is situated in a setting that aligns with your preferences and provides a peaceful retreat from the bustling city life.
12. infrastructure: Convenience at Your Doorstep
Evaluate the availability of social infrastructure such as schools, hospitals, shopping centers, and entertainment options in the vicinity. Easy access to these facilities enhances the convenience and quality of life for residents. Proximity to well-established social infrastructure ensures that your daily needs are met effortlessly, saving you time and effort in commuting to essential amenities.
13. Appreciation Potential: Unlocking Future Value
Consider the appreciation potential of the project in the long term. Thorough research on real estate market trends, future developments, and demand-supply dynamics will help you assess the growth potential of the property and make an informed investment decision. By analyzing market indicators and consulting real estate experts, you can identify projects with promising appreciation potential, maximizing the value of your investment.
14. Legal Documentation: Ensuring a Smooth Transaction
Carefully review the legal documentation related to the project, including the title deed, development agreement, and all necessary approvals. Seek professional advice if required to ensure that the property has a clear title and is free from any legal encumbrances. By exercising due diligence in reviewing the legal documentation, you safeguard your investment and mitigate the risks associated with legal disputes or ownership issues.
15. Builder's After-Sales Service: A Commitment to Customer Satisfaction
Find out about the builder's after-sales service and maintenance policies. A reputable builder will have a dedicated customer service team to address any post-possession concerns or maintenance issues that may arise. Assessing the builder's commitment to after-sales support ensures that you receive assistance and prompt resolution of any issues that may emerge after you take possession of your dream home.
Conclusion
Remember, purchasing a real estate property is a significant investment that requires careful consideration and thorough research. Schedule site visits to gain a firsthand experience of the project and engage with the builder's representatives to gather all the necessary information. By considering the 15 essential factors outlined in this guide, you can make an informed decision and find your dream home in one of Thane's best real estate projects. Your perfect property awaits—happy hunting!
Also read: Tips for designing a living room - Part III
Back to All: Thane Real Estate Resources, Thane Property News and Articles